Updated as of: August 16, 2021
This cookie policy ("Cookie Policy") describes the cookies and other technologies that Workforce Research Group ("Workforce Research Group", "WRG" "we", "us" or "our"), uses on its family of WRG Websites ("WRG Websites").
This Cookie Policy is part of our Privacy Policy and explains what these technologies are and why we use them, as well as your rights to control our use of them. By using the WRG Websites, you consent to the practices described in this Cookie Policy and WRG's Privacy Policy and to the updates to these policies posted here periodically.
Please note that if you are based in the European Economic Area ("EEA"), when you first visit the WRG Websites you will be asked to consent to the use of certain cookies and other technologies on the WRG Websites in accordance with this Cookie Policy, and if you accept, we will store them on your device.
A cookie is a simple text file that is stored on your computer or mobile device by WRG Websites' server, and only that server will be able to retrieve or read the contents of that cookie. Each cookie is unique to your web browser. It will contain some anonymous information, such as a unique identifier and the WRG Websites name and some digits and numbers. It allows WRG Websites to remember things like your preferences for browsing that particular WRG Website.
WRG uses programs like Google Analytics to help analyze how visitors use WRG Websites. These types of programs use cookies to collect standard internet log information and visitor behavior information in an anonymous form. "Anonymous" means that no personally identifiable information is collected about you unless you explicitly submit that information on this website.
How to Manage Your Choices
Controlling or limiting cookie use can limit the functionality of the WRG Websites. However, when you visit WRG Websites, you may see a pop-up banner that notifies you of our use of cookies and provides a link to this Cookie Policy and to our Cookie Management Center where you can manage your cookie settings.
Cookie Settings on your Web Browser
Most web browsers have a place to manage cookie preference in the settings. It is possible to manage how cookies are used during your web browsing sessions from your web browser.
Your ability to control cookie setting on your mobile device may be limited when you visit WRG Websites.
General Contact Information
General Contact Information: If there are any questions regarding this Privacy Policy or our Cookie Policy, you may contact us using the information below.
Workforce Research Group By email: This email address is being protected from spambots. You need JavaScript enabled to view it.
By web to manage your cookie choices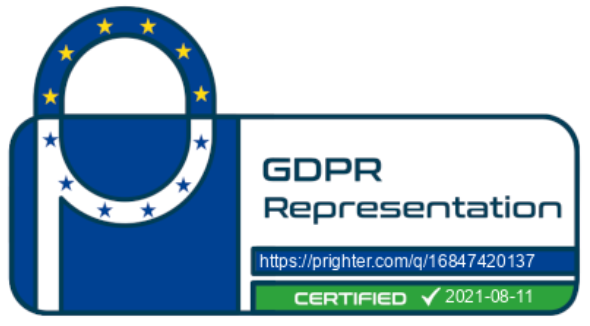 General Data Protection Regulation (GDPR) - European Representative:
We value your privacy and your rights as a data subject and have therefore appointed Prighter as our privacy representative and your point of contact.

Prighter gives you an easy way to exercise your privacy-related rights (e.g. requests to access or erase personal data). If you want to contact us via our representative Prighter or make use of your data subject rights, please visit: https://prighter.com/q/16847420137